The "Atomic Fireballs Tub x 150" is a true delight for those who love a spicy kick in their candy. These individually wrapped hard candy balls deliver an intense burst of fiery cinnamon flavor that will leave your taste buds tingling. With each bite, the atomic particles collide, creating a sizzling sensation that ignites your mouth and takes your taste buds on a thrilling ride.
These hot and spicy treats come packaged in a convenient bulk tub, containing a generous 150 individually wrapped Atomic Fireballs. This means you can indulge in these tantalizing candies whenever you please, whether it's during a movie night with friends or as a sweet treat to enjoy throughout the day. The tub ensures that you have plenty of these hot goodies to share or savor for yourself.
Imported from America, these Atomic Fireballs provide a unique and exciting flavor experience not commonly found in other candies. The authentic cinnamon taste and the heat these balls pack will challenge your taste buds and give you a truly memorable candy experience. So, if you think you can handle the heat, grab a tub of Atomic Fireballs and prepare yourself for a fiery and delicious adventure.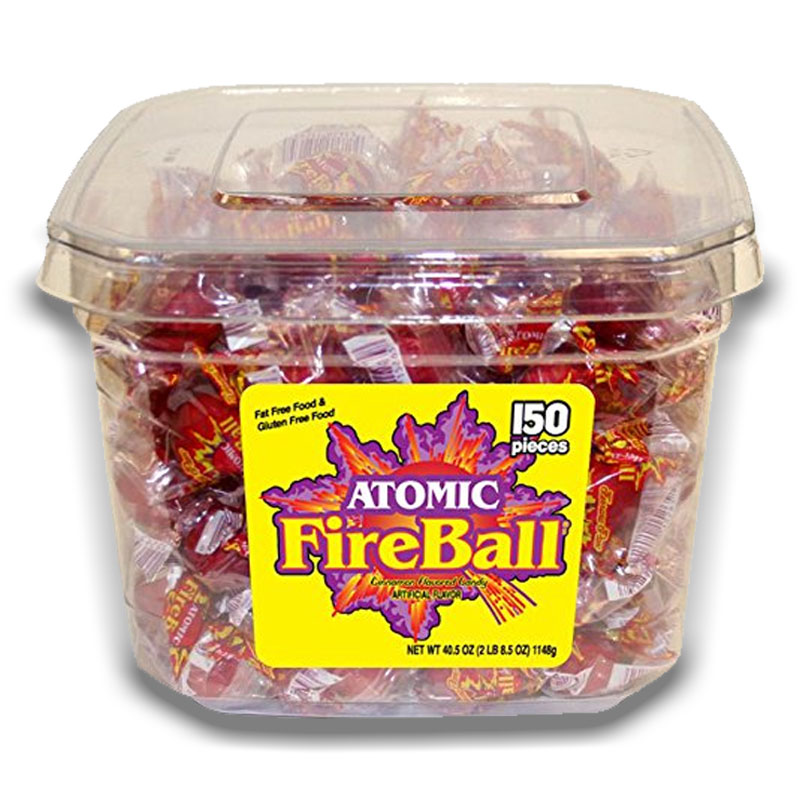 Atomic Fireballs Tub x 150