Introducing the Edward Charcuterie / Cheese Board
Add a touch of elegance and style to your dining experience with our Edward Charcuterie / Cheese Board. Hand cut and shaped from solid oak, this board is designed to perfectly complement any beautifully simple interior. We have incorporated a unique handle design, featuring a disc of acrylic or Olivia Aspinall's terrazzo composite material, giving the board a fashionable edge that is sure to impress your guests.
Dimensions:
Length: 510mm
Width: 180mm
Thickness: 20mm*
*Please note that thicknesses may vary slightly.
Material:
Our board is crafted from high-quality oak and comes with two material options for the handle disc:
Acrylic: Available in black or white
Terrazzo Composite: Available in multi-colored, orange/white, or black/white
Delivery Information:
Each Edward Charcuterie / Cheese Board is meticulously handmade and tailored to your specifications. We take pride in ensuring the highest quality and attention to detail, so please allow up to 2 weeks for production before it is shipped to your desired destination.
Elevate your culinary experiences or surprise your loved ones with this exquisite board that makes a perfect gift. Order your Edward Charcuterie / Cheese Board today and indulge in timeless style and functionality.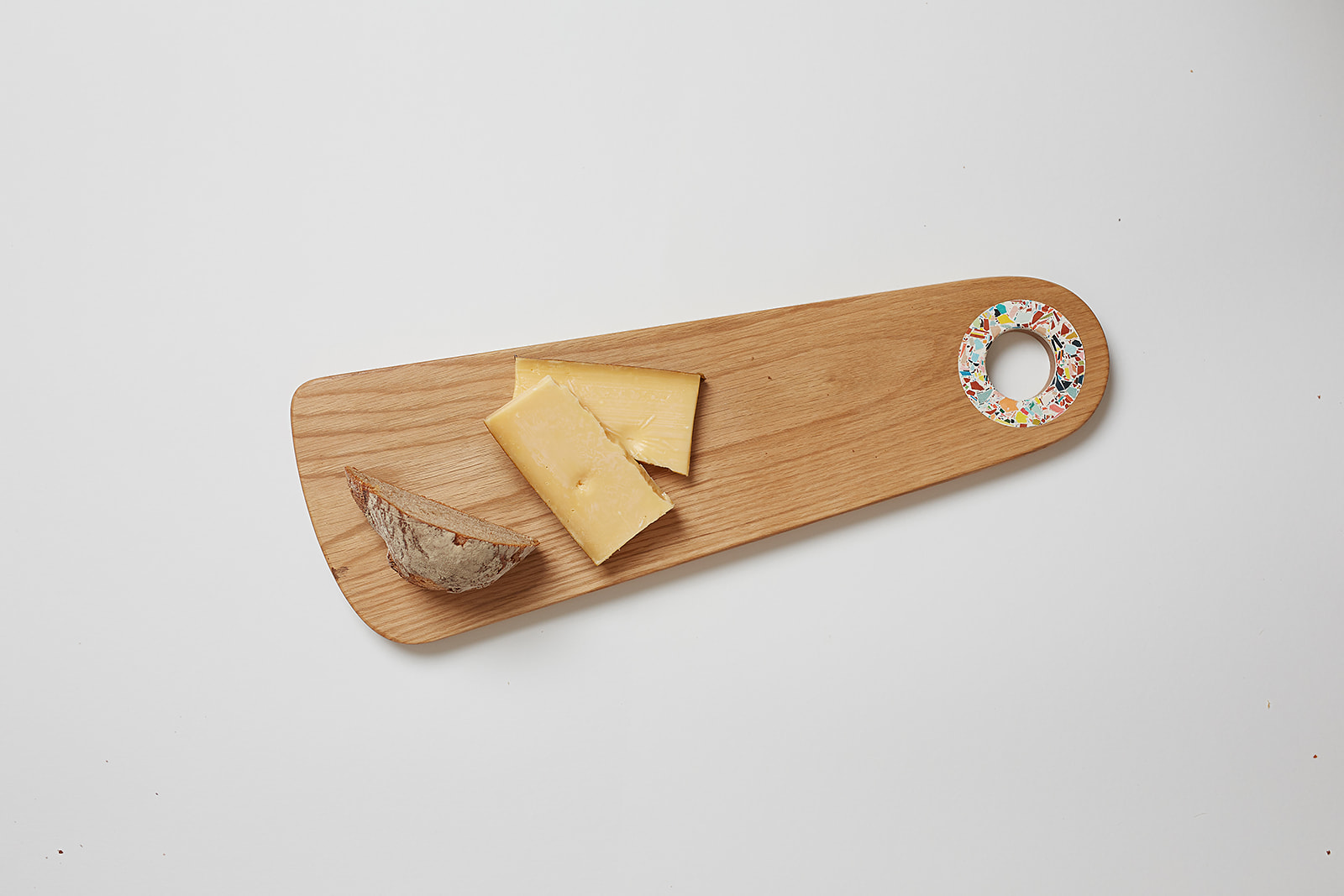 Edward Charcuterie / Cheese Board