Product Description
This full-size charcuterie board is perfect for gatherings and events. With a generous assortment of delicious cheeses, meats, fresh fruit, nuts, and assorted goodies, this board is designed to delight your tastebuds and impress your guests.
Board Size and Feeding Capacity
The full-size board comfortably feeds 10-15 people, making it an ideal choice for large families, parties, or any occasion where you want to provide an abundant and varied selection of appetizers.
Custom Wooden Cutting Board
When you purchase this charcuterie board, you also receive a beautiful custom wooden cutting board as a keepsake. The cutting board is not only functional but adds an elegant touch to your serving presentation.
Assorted Goodies
Our charcuterie board includes a carefully curated mixture of cheeses, meats, fresh fruit, nuts, and other delightful treats. Each component is selected for its quality and taste, ensuring a satisfying and enjoyable experience for all.
Regular Artisanal Crackers
This board comes with a sleeve of regular artisanal crackers, perfectly complementing the flavors and textures of the cheeses and meats. The crackers add a crunchy element to the charcuterie experience, enhancing the overall enjoyment.
Seasonal Availability and Substitutions
Please note that substitutions may occur from what is shown in the product photo due to seasonal availability or supply chain factors. We strive to provide the best quality ingredients, and if any substitutions are necessary, rest assured that they will be of equal or greater value and taste.
Ordering Multiple Boards
If you would like to order more than one board, simply select a Board #, customize it to your preferences, and add it to your cart. You can customize up to 5 boards of this type per order, ensuring there's enough to satisfy all your guests.
Purchase our full-size charcuterie board today and treat yourself and your loved ones to a feast of flavors and textures that will delight the senses and create lasting memories.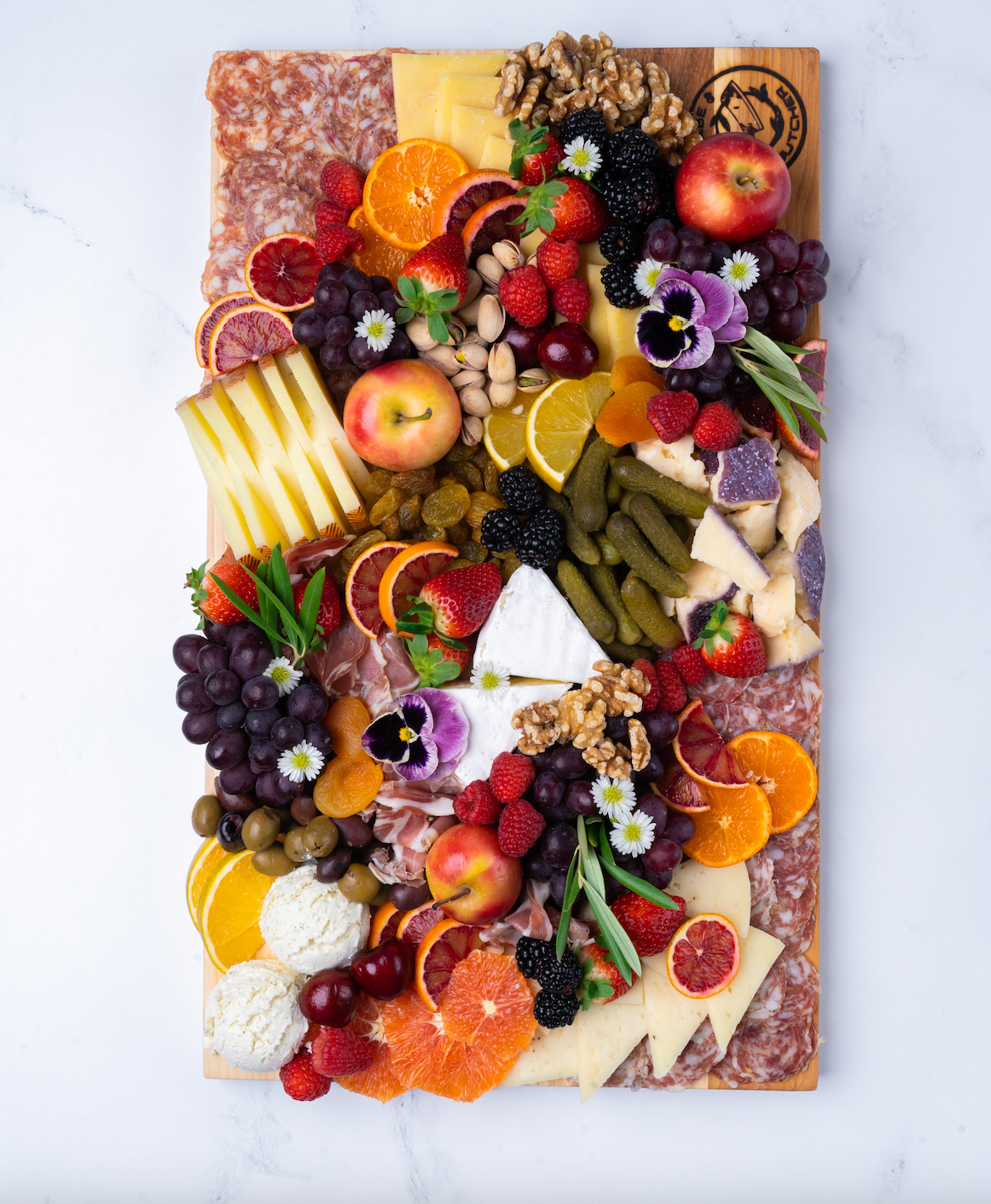 Charcuterie Board, Full Size