The Wooden Chalkboard Blackboard Pavement Display Sign A-Board is a versatile and practical signage solution for both indoor and outdoor advertising. Made from high-quality waterproof varnished pine wood, this chalkboard is built to withstand different weather conditions, making it durable and long-lasting.
With its double facing feature, this A-Board offers maximum visibility from both sides, allowing you to effectively showcase your messages, promotions, or menus. The specialized blackboard panels are suitable for use with liquid or traditional chalk, giving you the flexibility to create eye-catching and creative designs.
Designed with convenience in mind, this chalkboard features brass hinges that ensure smooth opening and closing, making it easy to change your content whenever needed. The two locking stays add an extra layer of security, keeping the chalkboard firmly in place even in windy conditions.
Stability is also a top priority with this A-Board. The foot protectors not only prevent damage to the frame but also ensure that the chalkboard remains stable on various surfaces, such as pavements or hard floors. This allows you to advertise without worrying about accidental knocking over or shifting.
The dimensions of this Wooden Chalkboard Blackboard Pavement Display Sign A-Board are 80 x 40cm, providing ample space for your messages to stand out. Despite its durability, it is lightweight, weighing only 3kg, making it easy to transport and position wherever you need it.
Whether you are a small business owner looking to attract customers to your store or a restaurant owner providing daily specials, the Wooden Chalkboard Blackboard Pavement Display Sign A-Board is an excellent choice for effective and eye-catching advertising. Its sturdy construction, versatility, and ease of use make it an essential tool for promoting your brand or messages.
15 reviews for
Wooden Chalkboard Blackboard Pavement Display Sign A-Board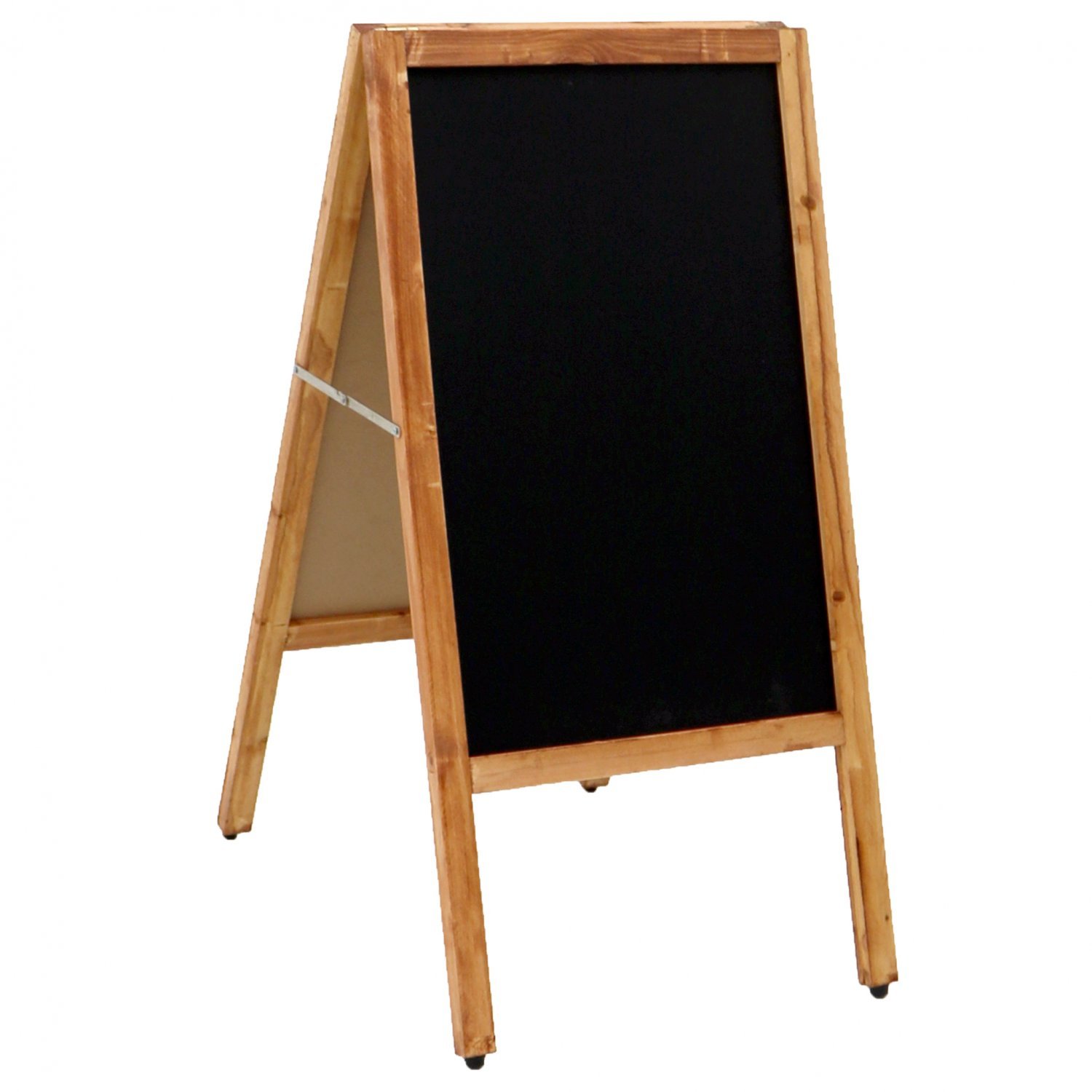 Wooden Chalkboard Blackboard Pavement Display Sign A-Board