Introducing the Wooden Blackboard A Board
Are you looking for a stylish and effective way to advertise your business or products? Look no further than our Wooden Blackboard A Board! This versatile blackboard A frame sandwich board is the perfect solution for all your marketing needs.
Eye-catching and Affordable
Our Wooden Blackboard A Board allows you to catch the attention of potential customers with its sleek and professional design. Its blackboard surface provides a classic and timeless look that complements any business or event.
Don't worry about breaking the bank for effective advertising. Our blackboard A board is not only eye-catching but also affordable. It's a cost-effective solution that provides excellent value for money.
Boost Your Footfall
Increasing footfall to your business or event is crucial for success, and our Blackboard A Board can help you achieve just that. Use it to market new products, announce special offers, or promote upcoming events. Its prominent presence will surely attract the attention of passersby.
Durable and Long-lasting
We understand that a sturdy and reliable A board is essential for outdoor advertising. That's why our Wooden Blackboard A Board is built to last. Crafted from high-quality wood, it can withstand various weather conditions, ensuring that your message remains visible to your target audience.
Easy to Use and Maintain
No need to worry about complicated setup processes or constant maintenance. Our Blackboard A Board is designed for convenience. It's lightweight and portable, allowing you to move it around effortlessly. The blackboard surface is also easy to clean and maintain, ensuring that your messages are displayed flawlessly anytime.
Stand Out from the Competition
In today's competitive market, it's crucial to find unique and innovative ways to stand out from the crowd. Our Wooden Blackboard A Board is the perfect way to showcase your brand's creativity and individuality. Whether you're a small business, a restaurant, or a retail store, this blackboard A board will make you stand out from your competitors.
In conclusion, our Wooden Blackboard A Board is an essential marketing tool that combines style, affordability, durability, and convenience. Don't miss out on the opportunity to increase footfall and attract more customers. Invest in our Blackboard A Board today!
2 reviews for
Wooden Blackboard A Board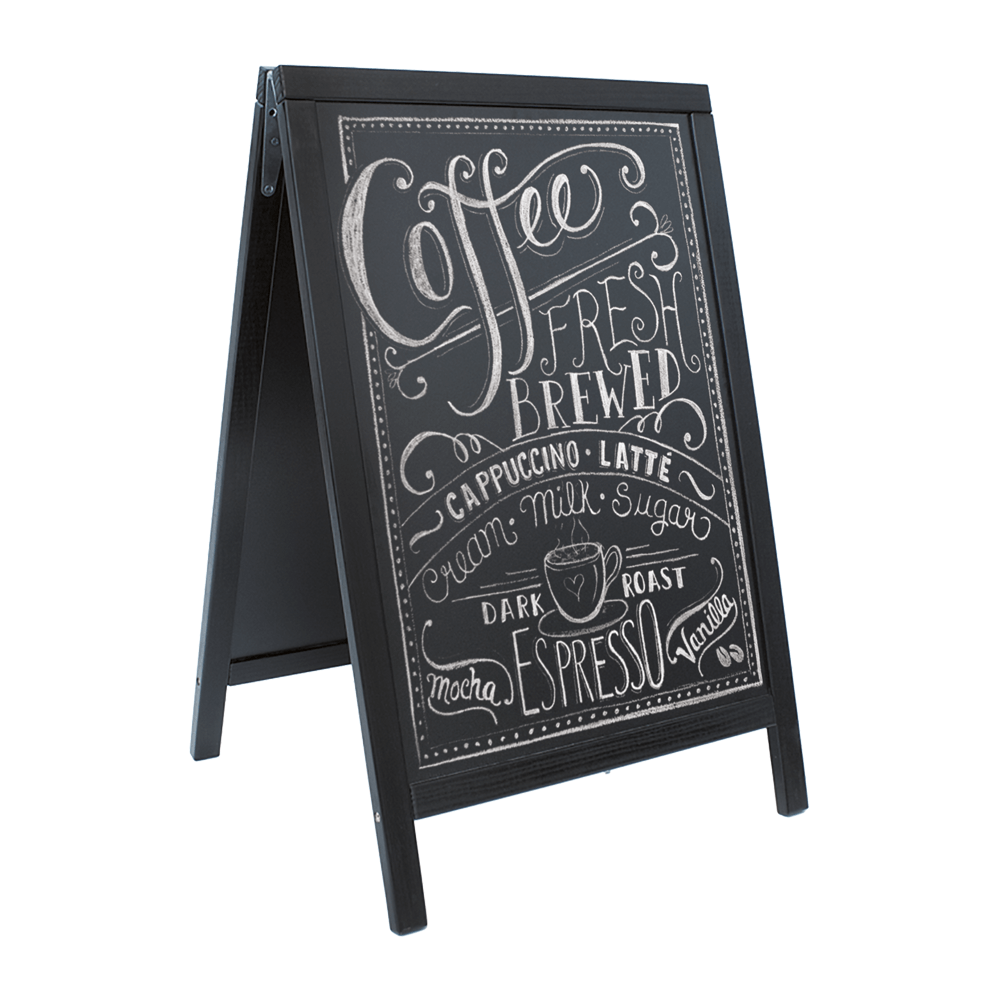 Wooden Blackboard A Board