The Tennis Score Notebook is the perfect companion for any tennis enthusiast who enjoys keeping track of their game records. This tennis game record keeper book allows you to conveniently record and track the scores of your tennis matches, making it easier to analyze your performance and track your progress over time.
With its clean and organized design, the notebook provides ample space to record all the important details of each match. You can easily keep track of the score, games won, sets won, and the overall outcome of each match. Whether you play singles or doubles, this scorebook has got you covered. It even includes additional pages for recording the names of the players, allowing you to easily reference past matches and opponents.
Measuring 8.5 x 11 inches, this notebook provides a spacious layout that is easy to read and write in. Its size makes it convenient to carry around whenever you're on the court, ensuring that you never miss an opportunity to record your scores and capture the excitement of each game. With 100 pages, this notebook offers ample space to record multiple tennis seasons and tournaments.
Whether you're a recreational player looking to track your progress or a competitive player who wants to analyze your strengths and weaknesses, the Tennis Score Notebook is the perfect tool. It is not only a practical record keeper but also a nostalgic keepsake of your tennis journey. So grab a pen and let this scorebook become your trusted companion on the court.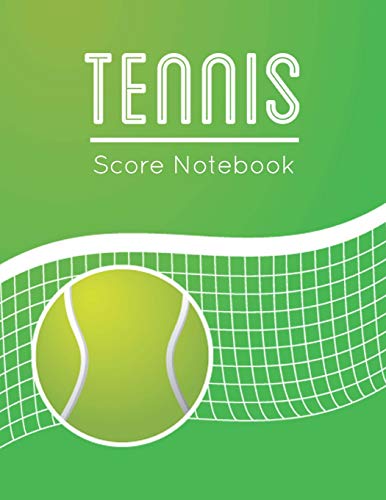 Tennis Score Notebook: Tennis Game Record Keeper Book, Tennis Score, Tennis score card, Record singles or doubles play, Plus the players, Size 8.5 x 11 Inch, 100 Pages