Tennis score keeper – Scoring Right – Personal racquet tennis scoreboard.
Introducing Scoring Right – the ultimate solution for keeping track of your tennis scores. This portable personal tennis score keeper is designed to attach to your racquet, weighing a mere 1.9 grams. It's the perfect accessory for players of all ages, whether you're competing in a professional tournament or enjoying a friendly game with friends.
One of the standout features of Scoring Right is its versatility. It is the only racquet attachment that is ITF conforming, making it legal to use in both social and competitive tennis. With Scoring Right, you can easily keep score of points, games, and sets, eliminating any confusion or arguments that may arise during a match.
Thanks to its innovative design, Scoring Right also helps you stay focused on the game. By displaying the server's court at a glance, you can quickly determine whether to serve from the deuce court (right side) or the ad court (left side). This feature saves you time and mental energy, allowing you to fully concentrate on your performance.
Not only is Scoring Right practical, but it is also affordable for tennis enthusiasts. It fits any racquet and does not interfere with its balance, ensuring a seamless experience on the court. The units are equipped with superb adhesiveness, using the trusted 3M brand, so you can trust that they will stay securely in place through intense play and even extreme weather conditions.
Measuring at just 1.8mm thin, Scoring Right is designed to be lightweight and unobtrusive. The large unit for points and games measures 1.9 cm (W) x 7.9 cm (L) and weighs 1.35 grams, while the small unit for sets measures 19 mm (W) x 2.9 cm (L) and weighs 0.55 grams. These compact dimensions ensure that Scoring Right does not interfere with your game in any way.
With Scoring Right, you can say goodbye to the hassle of forgetting the score or getting into arguments over points. This innovative and user-friendly product takes care of the scoring aspect, allowing you to focus on what matters most – enjoying the game of tennis. Enhance your playing experience with Scoring Right and never lose track of the score again.
Specification:
Tennis score keeper – Scoring Right – Personal racquet tennis scoreboard.
| | |
| --- | --- |
| MPN | sr1 |
| Brand | Scoring Right |
| UPC | 0748079976603 |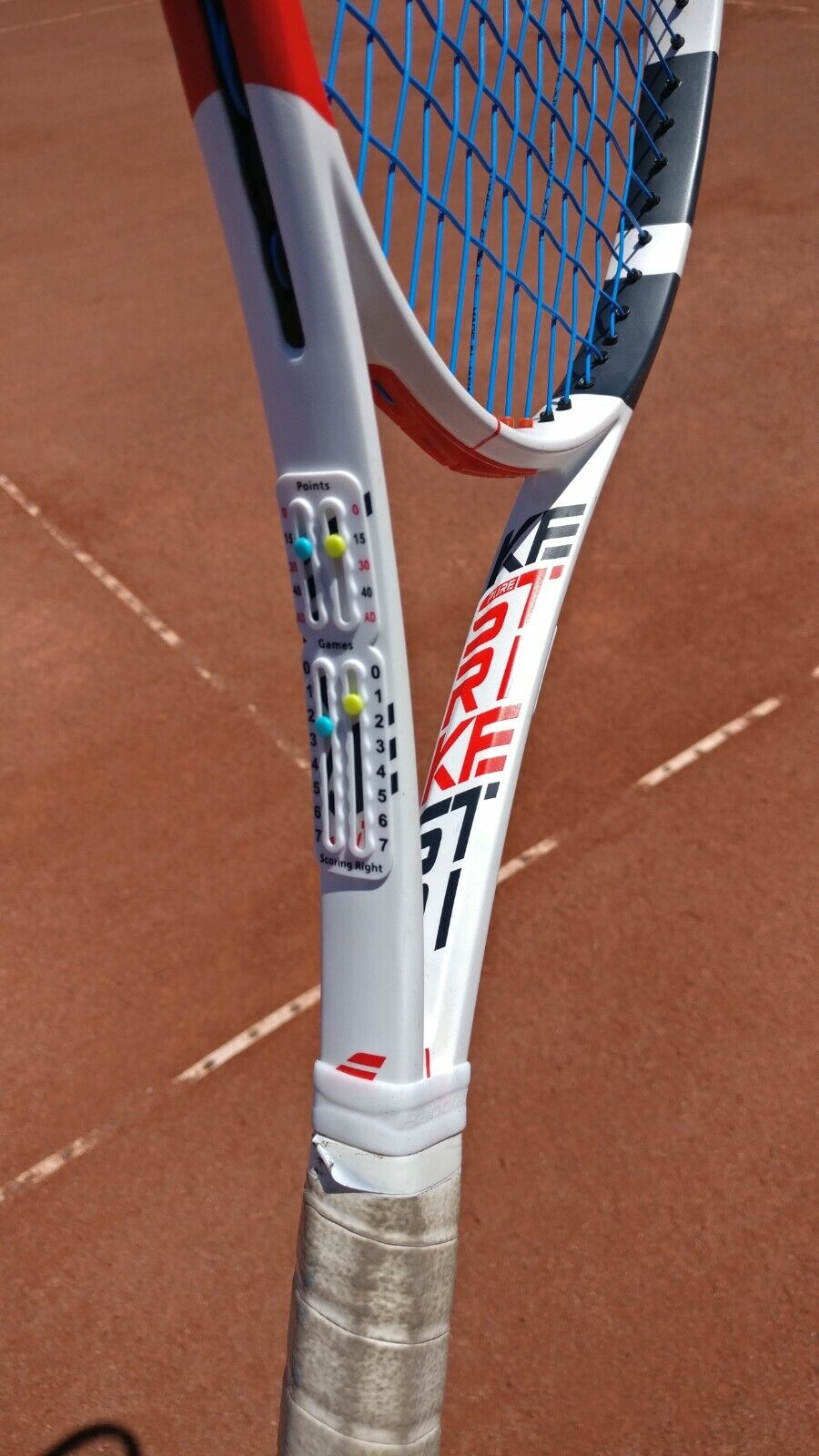 Tennis score keeper – Scoring Right – Personal racquet tennis scoreboard.