The Smartwhip Cream Chargers – Elevate Your Culinary Experience
Introducing the Smartwhip Cream Chargers, a game-changer in the world of culinary creations. These small yet powerful chargers will revolutionize the way you create desserts, cocktails, and more. With a focus on quality, convenience, and sustainability, Smartwhip ensures that you achieve perfection every time.
Premium Quality, Guaranteed
When it comes to culinary creations, quality is key. The Smartwhip Cream Chargers are filled with 8.2 grams of pure nitrous oxide, providing the ideal amount of pressure to whip up velvety-smooth creams and luscious foams. Say goodbye to inconsistency or disappointing results – these chargers promise excellence in every use.
Leakproof, Residue-Free Delight
Smartwhip understands the importance of a clean and hassle-free experience. That's why their cream chargers are designed to prevent any leakage, unwanted oily residue, or industrial aftertaste. With Smartwhip, you can focus on creating delectable desserts without the worry of unpleasant surprises.
Built to Last
Made from 100% recyclable stainless steel, the Smartwhip Cream Chargers not only ensure a superior culinary experience but also contribute to a sustainable future. Each charger is coated with zinc chrome, a rust-resistant material, guaranteeing their longevity. Smartwhip values durability and reliability, providing you with a cream charger that will stand the test of time.
Quality Control, Your Satisfaction
Smartwhip doesn't compromise on quality. Every cream charger undergoes a strict quality control check, ensuring that only the best chargers make their way into your kitchen. With Smartwhip, you can trust that your culinary endeavors are supported by a brand that prioritizes your satisfaction.
Join the Sustainable Movement
In addition to their alluring features, the Smartwhip Cream Chargers contribute to a greener future. Made from recyclable materials, they help reduce wastage and promote environmental sustainability. So not only are you enjoying exquisite culinary creations, but you're also making a conscious choice for the planet.
Upgrade your culinary game with Smartwhip Cream Chargers and experience innovation, quality, and sustainability like never before. Embrace the future of whipping and create mouthwatering delicacies that tantalize the taste buds. With Smartwhip, your culinary adventures will reach new heights.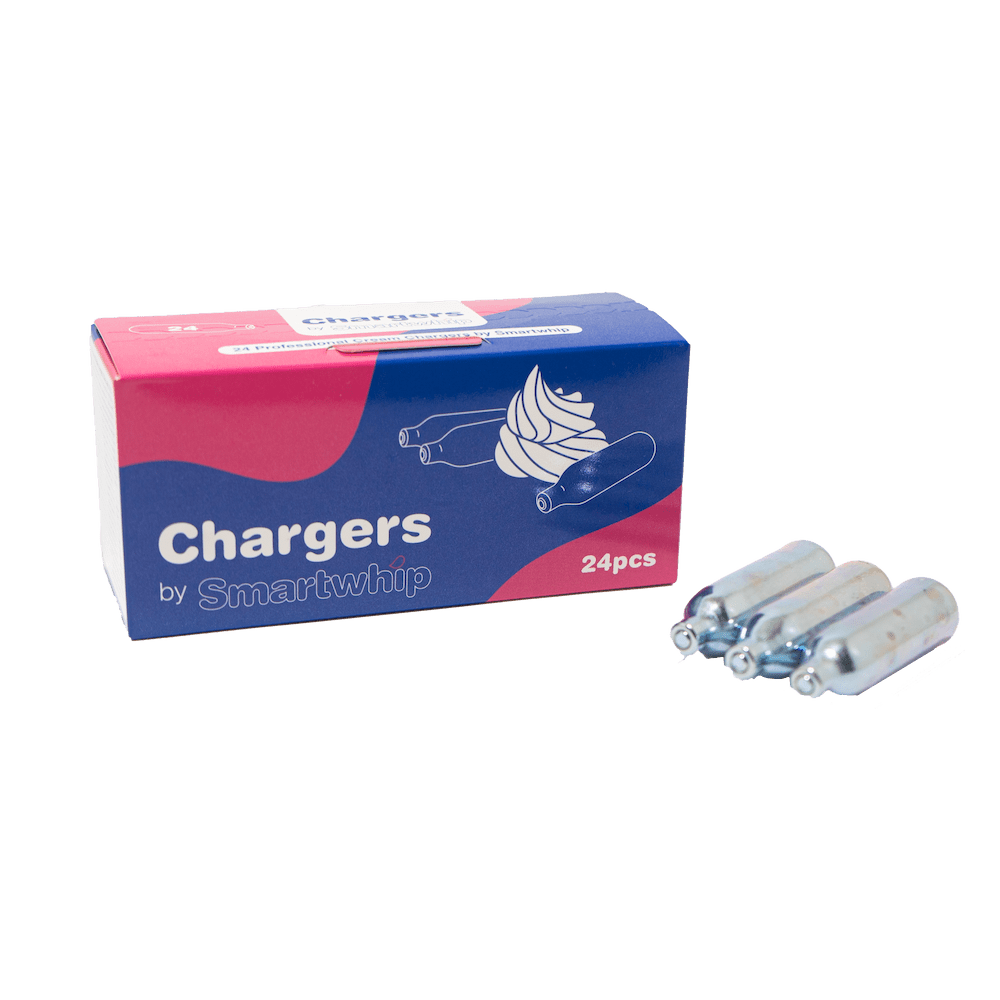 Smartwhip Cream Chargers 8g – 24 Pieces | Smartwhip