A large variety of LED and electromagnetic football display boards are available. The football display boards can be used in small gymnasiums or large football stadiums.
The red LED can be perfectly seen at all conditions. The brightness is adjusted to the surrounding light, i.e. with direct sunlight the LED are bright and at night the brightness is reduced. The electromagnetic display boards always dispose of a good contrast and can be well seen at any weather. At night, an illumination is required (e.g. floodlight). The display board is controlled by a console that is connected either by cable or radio (optional).
Key Features:
Large 450mm size
Black color for a sleek and professional look
LED and electromagnetic technology for optimal visibility
Adjustable brightness based on surrounding light conditions
Sturdy construction suitable for both small gymnasiums and large football stadiums
Controlled by a console connected via cable or optional radio connection
Whether you're hosting a local match or a larger event, the Football Scoreboard in black is the perfect choice. With its 450mm size, this scoreboard ensures that the scores are clearly visible to both players and spectators, even in large stadiums.
The LED and electromagnetic technology used in this scoreboard guarantees excellent visibility in all weather conditions. The red LED lights easily catch the attention, making it effortless to keep track of the game progress. Plus, with the adjustable brightness feature, the visibility is optimized based on the surrounding light. During the day, the LED lights shine brightly, while at night, the brightness is reduced to avoid glare. For night games, an additional illumination source such as a floodlight may be required.
The sturdy construction of the scoreboard ensures durability and longevity. Whether it's installed in a small gymnasium or a large football stadium, you can rely on this scoreboard to withstand the demands of the game. The scoreboard is controlled using a console that can be connected either through a cable or through an optional radio connection, providing flexibility and convenience.
Upgrade your football games with the Football Scoreboard in black. Its sleek design, optimal visibility, and reliable performance make it an essential accessory for any football event. Order yours today and take your games to the next level!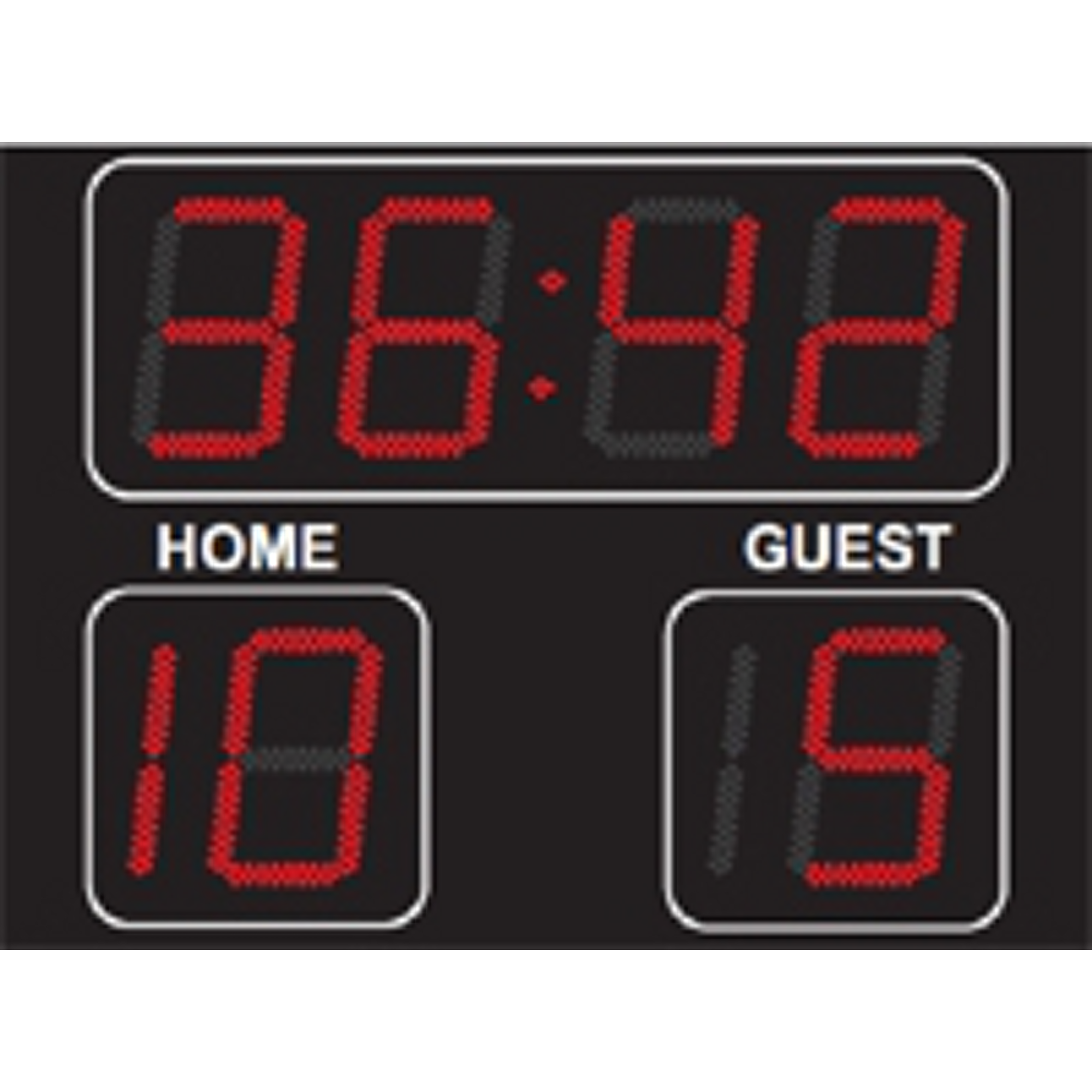 Football Scoreboard – Black – 450mm