NEW Surgery Post operation dog onesie
our dog's back length carefully before ordering. The NEW Surgery Post operation dog onesie is designed to provide comfort and protection for dogs recovering from surgery. Made from soft and breathable cotton, this onesie helps to cover and protect the wound, preventing potential infections or biting injuries.
One of the key features of this post-surgery onesie is the velcro line fastening along the back. This ensures easy and hassle-free use, making it convenient for both pet owners and their furry friends. The onesie comes in various sizes, ranging from XS to XL, to accommodate different dog breeds and sizes.
By utilizing the Surgery Post operation dog onesie, pet owners can help speed up the recovery process and ensure a safe healing environment for their dogs. This onesie not only maintains the sterility of the wound but also acts as a physical barrier against any potential irritants or harmful external elements.
Whether your dog has undergone a routine procedure or a major surgery, this onesie offers practicality and comfort during the post-operative phase. Give your dog the care and protection they deserve with the NEW Surgery Post operation dog onesie.
2 reviews for
NEW Surgery Post operation dog onesie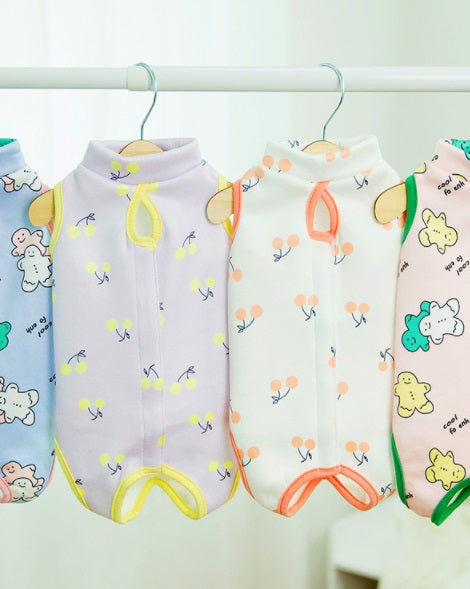 NEW Surgery Post operation dog onesie