Kiln Dried Kindling Wood Sticks
The "Kiln Dried Kindling Wood Sticks" are an essential accessory for anyone who loves a good fire. These high-quality kindling sticks are the perfect size to easily ignite a flame and help build the heat before adding larger logs on top. Made from softwood, they quickly catch fire and generate heat efficiently, making them ideal for use in a variety of settings such as open fires, log burners, wood burning stoves, BBQs, and even pizza ovens.
What sets these kindling wood sticks apart from others on the market is their tightly packed traditional net packaging. This design makes them incredibly convenient and easy to carry, stack, and store at home or near the fire. No more struggling with loose kindling or worrying about keeping it organized. These neatly packed sticks are ready to use whenever you need them.
In addition to their convenience, these kiln dried kindling wood sticks offer several other advantages. Being softwood, they are much easier to ignite compared to hardwood, allowing you to quickly establish a fiery foundation. Moreover, the kiln drying process removes excess moisture, resulting in cleaner burning and less smoke compared to regular seasoned firewood. This not only creates a more enjoyable fire experience but also makes the sticks heat up faster, saving you time and effort.
When using these kindling wood sticks, you can ensure you are making a sustainable choice. They are responsibly and sustainably sourced from the wood industry, making them an eco-friendly option for starting your fire. Whether you are a homeowner, outdoor enthusiast, or enjoy cooking with an open flame, these kiln dried kindling wood sticks are the perfect companion for all your fire needs.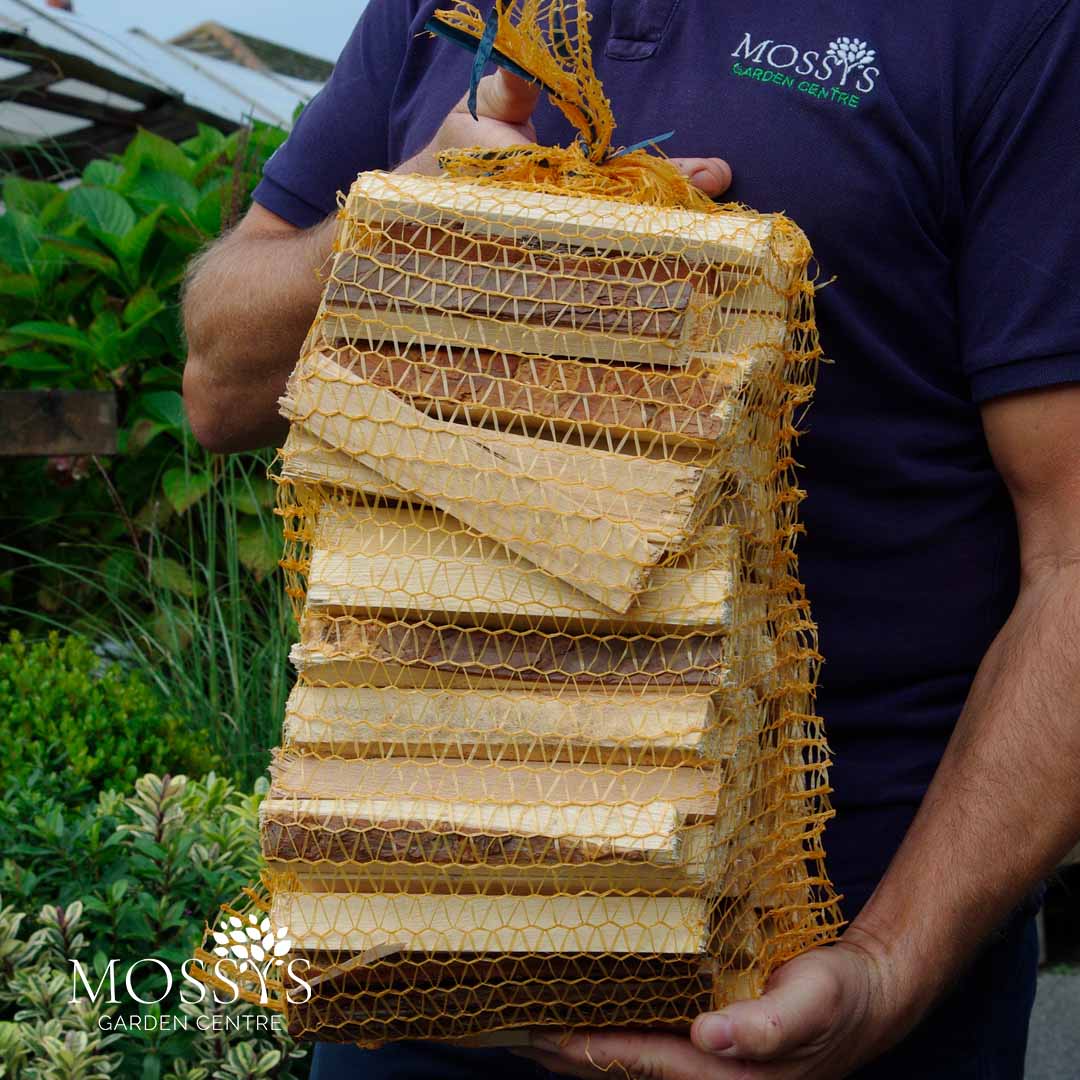 Kiln Dried Kindling Wood Sticks