CRISPI CLEANING CREAM 100ml
CRISPI CLEANING CREAM 100ml
The CRISPI Cleaning Cream is a must-have product for maintaining the quality and longevity of your hiking or outdoor footwear. With a convenient 100ml size, this cleaning cream is compact and easily portable for all your adventures.
Designed specifically for use on leather boots, this cleaning cream works to remove dirt, stains, and oil while nourishing and conditioning the leather. Its gentle formula ensures that your boots remain in top condition without causing any damage.
Using the CRISPI Cleaning Cream is quick and easy. Simply apply a small amount to a clean cloth or sponge and gently wipe it onto the surface of your boots. Pay special attention to areas that are particularly dirty or stained. After application, allow the cream to dry and then buff it gently with a soft cloth to achieve a beautiful shine.
Regular use of the CRISPI Cleaning Cream will not only keep your boots looking clean and fresh but also protect them from cracking and drying out. By maintaining the integrity of the leather, you can extend the life of your boots and ensure that they continue to provide reliable support and comfort on all your outdoor adventures.
Remember, investing in high-quality footwear is only the first step. Proper care and maintenance are crucial for keeping your boots in excellent condition. With the CRISPI Cleaning Cream, you can easily and effectively clean and preserve your leather boots, making them last for years to come.
Choose the CRISPI Cleaning Cream today and give your boots the care they deserve!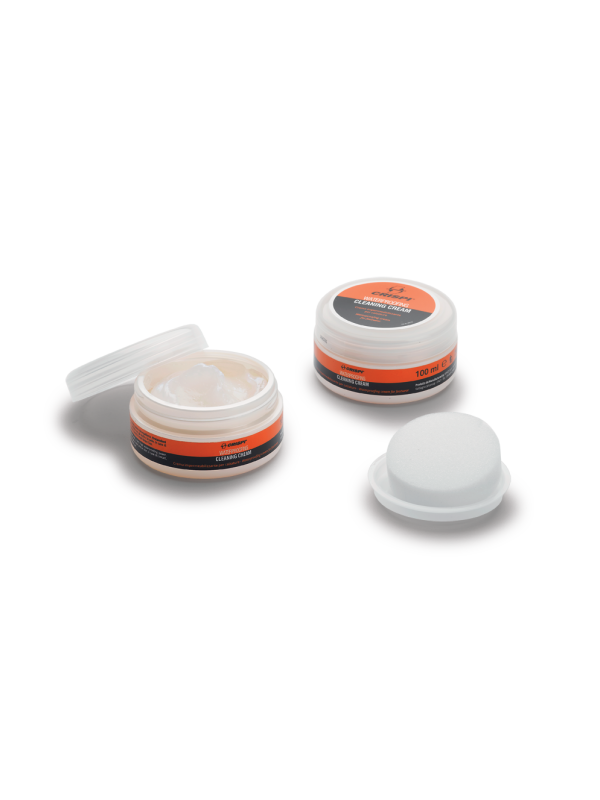 CRISPI CLEANING CREAM 100ml